Like the 1,000s of other pages of evidence uncovered and descriptions of crimes on this site, this web page is only one part of a massive multi-state entanglement of government corruption and cover-up. See size
Oil Price, Bank Failures, and Madoff Effects.
For a list of other timelines.View
Bernie Madoff "self-exposed" his crimes Dec 2008, one month after and one month before the Altus bank group was exposed for the second time each in Oklahoma and Colorado. The SEC's was publicly roasted, and bank regulators didn't want to experience the same.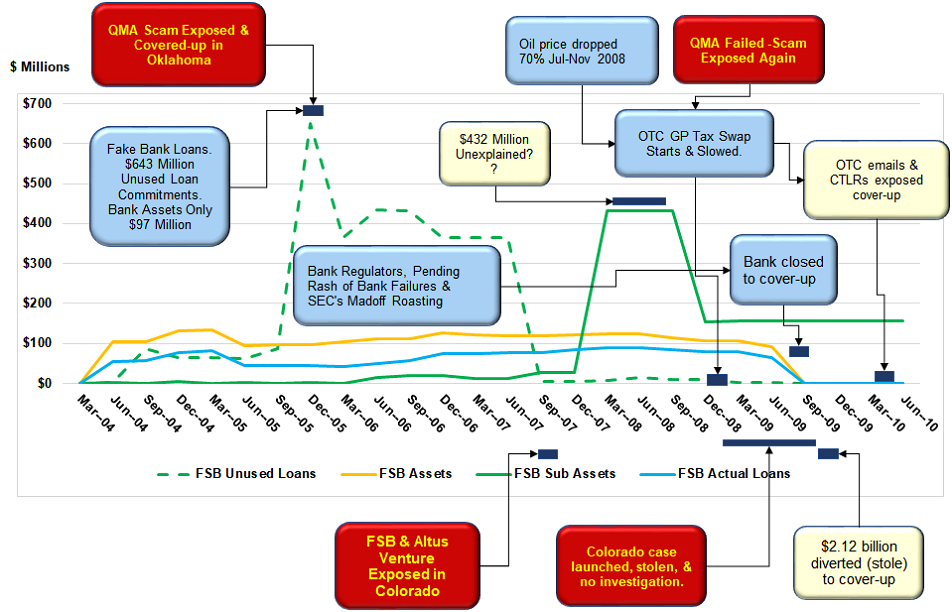 Quartz Mountain Aerospace (QMA) Altus OK, like Altus Venture are subsidiaries of First State Bank Altus OK.
Oklahoma Tax Commission (OTC).
Gross Production (GP) Tax Refunds.
$2.12 billion. Oklahoma Authorities Stole Federal Stimulus & Draining Rainy Day to cover-up. View
---
Oil Price, Bank Failures, and Madoff Effects.
The most drastic drop in oil price history. $118 to $45 per barrel or a 62% drop Jun to Nov 2008 and the effect on Oklahoma's gross production tax revenue, tax revenue theft, and cover-up.
Madoff scam self-exposed and SEC's public thrashing. Bank regulators didn't want any of that.
Bank Failures: Bank regulators trying to hold back a rash of bank failures that regulators failed to provide oversight.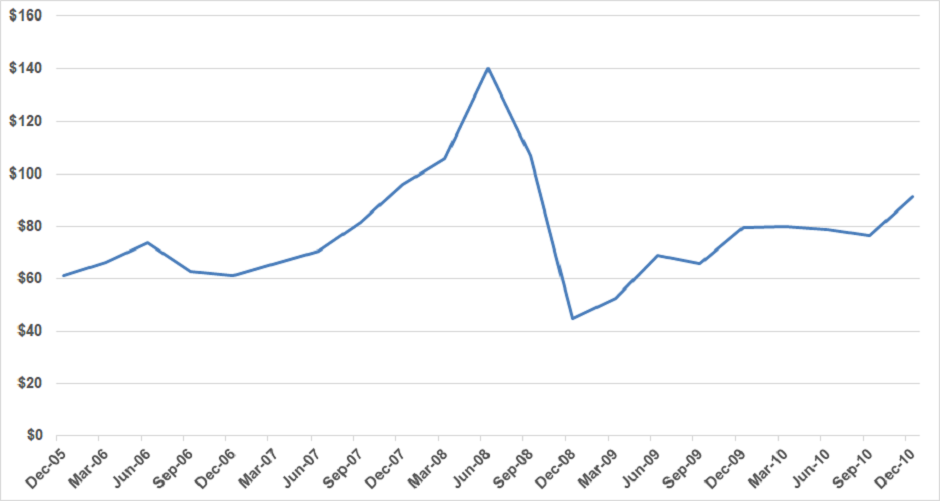 Source: http://www.fedprimerate.com/crude-oil-price-history.htm
Bank Failures Reported by Quarter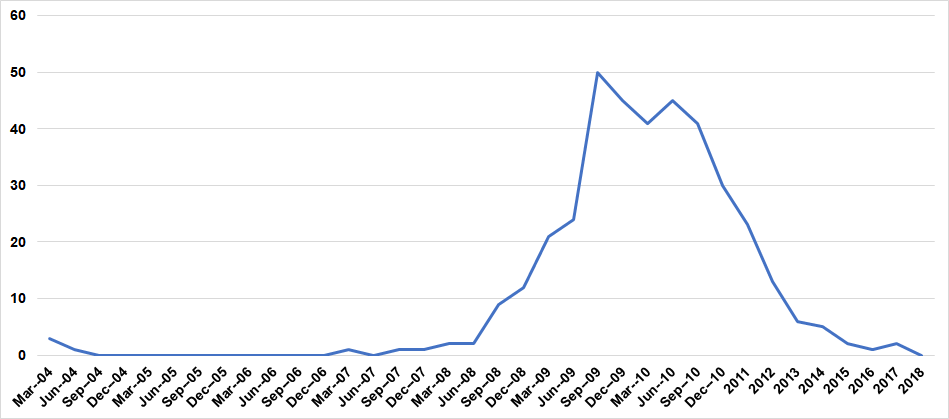 Source: https://www.fdic.gov/