Like the 1,000s of other pages of evidence uncovered and descriptions of crimes on this site, this web page is only one part of a massive multi-state entanglement of government corruption and cover-up.
FSB Altus OK Timeline
Counterfeit bank loans. Six unused loan commitments totalling $643 million for shell LLCs with no asset to claim as tax credit investments.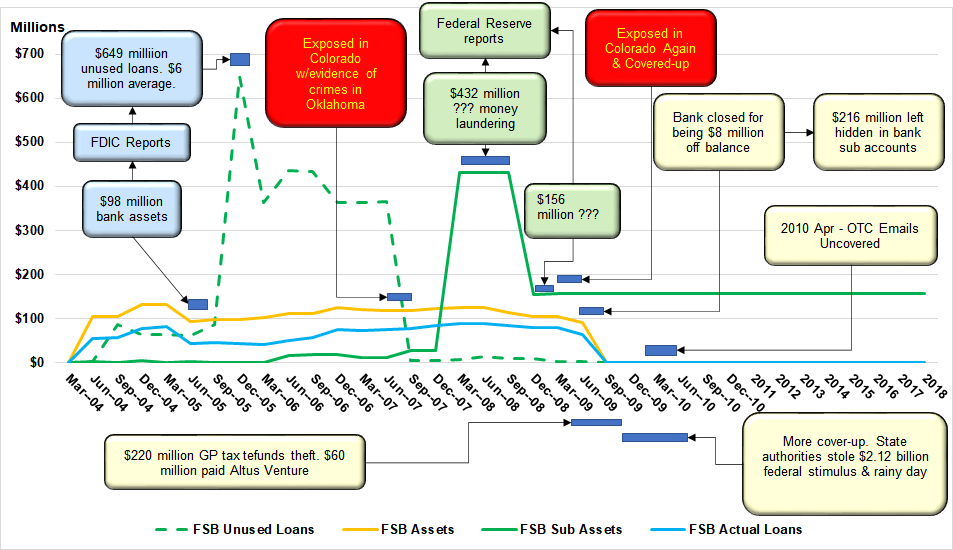 Quartz Mountain Aerospace (QMA) Altus OK, like Altus Venture are subsidiaries of First State Bank Altus OK.
Oklahoma Tax Commission (OTC)
Gross Production (GP) Tax Refunds